All appointments are booked online at someone.health/schedule
You can book time to see your someone.health psychologist by visiting someone.health/schedule and scheduling an appointment online.
Simple.
Step 2: Choose your psychologist
If you know who you'd like to book an appointment with, use the drop-down menu on the left hand side to select your psychologist.
If this is your first time and you just want to book the next available psychologist, just leave it as Next Available.
Step 3: Select a service
You'll need to choose to have either an 'Online consultation' or a 'Phone consultation'.
Online consultation means you'll be given a link to join a video call with your psychologist.
For a phone consultation, your psychologist will give you a voice call at the time of your appointment on your phone.
You'll also need to select whether this is your first time with someone.health or if you are booking in for a second or subsequent appointment (making you a Returning Client).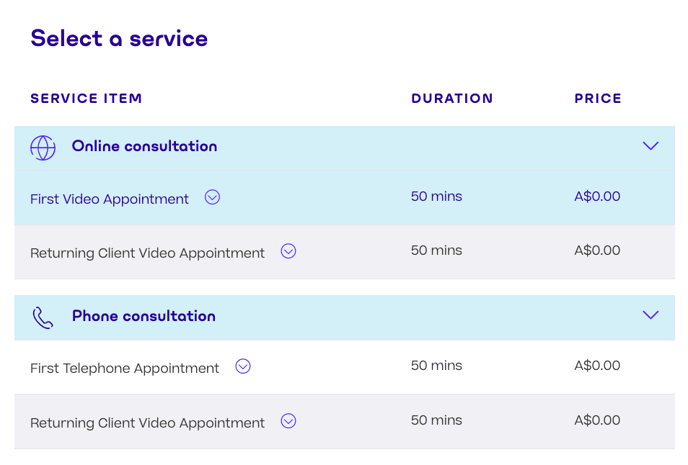 Step 4: Pick a time
You'll be presented with the available times for the psychologist (practitioner) you've selected.
Tip: If you can't find a time that works for you, try selecting a different psychologist.
By default times will be shown in AEDT (NSW/VIC/TAS/ACT) time. You can use the drop down menu on the right hand side to change that into your local time if you're booking from elsewhere around Australia.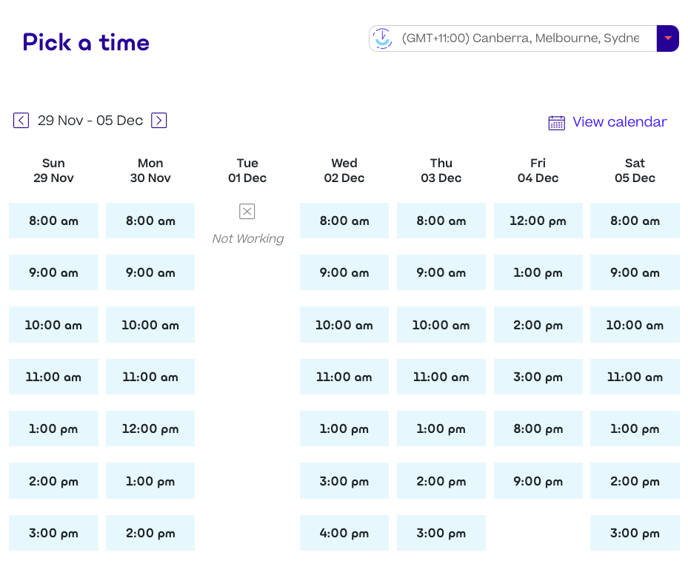 Step 5: Fill in your contact details
You'll need to enter the following information:
First Name
Last Name
Email
Mobile number
If this is your first time booking an appointment with someone.health, you'll get an SMS sent to your phone to verify your mobile number when you hit Submit.
Step 6: Provide payment details
You'll need to provide payment details (Mastercard, Visa or American Express) in order to confirm your appointment.
Don't worry - we won't be charging anything to your card here.
We fully bulk-bill to Medicare, so your card will only be charged according to our Cancellation Policy.
It's free to change or cancel your appointment as long as you give us at least 24 hours notice. After that there's a $25 late-cancellation fee.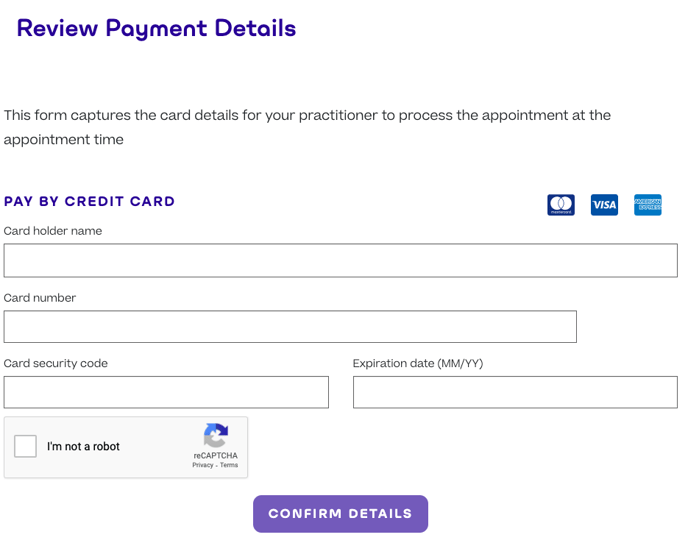 Step 7: Done!
And boom, just like that you're all booked in to see your psychologist.
You'll get an email and SMS shortly after confirming your appointment.